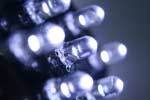 Cabinet lighting can add beauty and drama to a room and make workspaces like kitchens and offices safer and more functional. With modern light-emitting diodes (LEDs) available in increasing numbers of applications, it's also easier and more energy-efficient. So how far can you go on your own, and when is it time to call in a pro?
LED fixtures come in a variety of styles and sizes, from flexible ribbons to fully-integrated lamps ready to hang or mount. They can be battery-powered, plugged into regular electrical outlets, or hardwired into your home's electrical service. How much you can do on your own depends on the type of lighting you want, where you want it, and how you want it controlled.
Battery-operated lights are an obvious DIY project. Just pop in the batteries and stick the lights where you want them. They attach with glue, tape, or screws. But they have limitations. Most are fairly low-output and may not give the light color you want to make things look their best. Generally, they also have to be turned on and off individually, so if you're putting several lights in a curio cabinet, for instance, you have to operate each one individually.
Plug-in lights run on 120-volt household current, but require a transformer to step the voltage down. Because they use your home's high-voltage supply, they can be strung together and operated by a single switch, often with dimmers as an option. They're available in both cool and warm light colors to suit their place of use. They plug into a regular outlet like a lamp, so the service needs to be close to where they're installed, and you may not like having a visible cord running to the outlet and taking up a plug you may need for other uses. Plus the on-off switch may not be positioned where you want it to be or where it's easy to access.
The cleanest and easiest-to-use installation is to have your LED cabinet lighting hardwired into your home circuitry and controlled by a wall switch, especially if you're looking at under-cabinet lights or multiple lights inside cabinets. They can be operated by a dimmer switch to change the light output from bright task lighting to softer mood lighting, especially nice in areas that are visible from other areas of your home or office. Because hardwiring involves tapping into existing circuits and switches (or adding new ones) and routing hidden wires, this is a project best left to pros.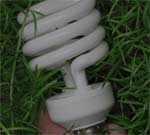 LED technology has come a long way in just a few years, and more is sure to come. It offers considerable energy savings and much longer life than conventional tungsten, fluorescent, and halogen lamps. While they can cost more initially, LEDs only use about 4% of the power of traditional incandescent bulbs, resulting in considerable savings over the life of the lamps. As they increase in popularity, you can expect to see their costs go down, too.
Allstar Electrical Services has been a pioneer in bringing emerging technology to homeowners, contractors, and building managers. We are experienced experts when it comes to LED lighting and its many applications. You can count on Allstar for reliable new construction, remodeling and repair work whatever your needs may be.
Allstar Electrical has served the Front Range since 2000. Since then, we are proud to have been recognized by the Rocky Mountain Chapter of the Independent Electrical Contractors Association with numerous meritorious service awards, and we recently were honored with a 2013 Super Service Award by Angie's List.
The pros at Allstar Electrical are ready to discuss your needs and help you determine the best solution for your project. Visit our website for complete details about our services as well as timely articles about the latest developments in the ever-changing world of lighting and electronics. Then give us a call at (303) 399-7420 or use our handy on-line forms to request an estimate or set up an appointment.